Relaxation Therapies
Reflexology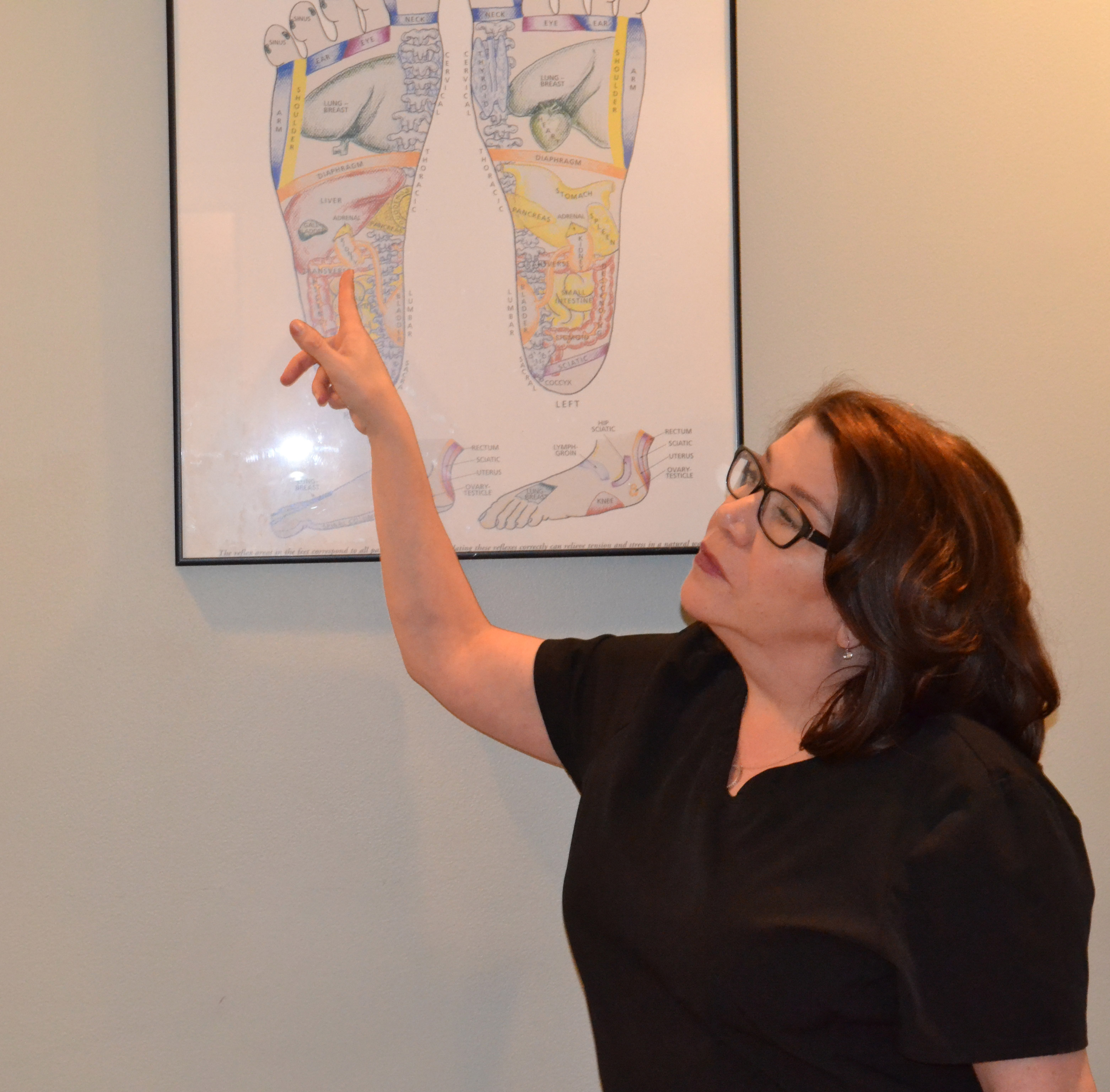 Monica Bonito, a senior esthetician at ElixirSpa, is a master reflexologist with 30 years of practical experience. She was trained at The New York Institute of Reflexology and has been practicing as part of our team for 18 years. Her expert application of this remedial modality spans both relaxation and therapeutic objectives and is often an adjunctive treatment for many conditions treated by Dr. Fiorentino. As a healing art, its popularity has surged among our client and patient population as awareness of its many values becomes more widespread. Some of the benefits of reflexology include its ability to stimulate nerve function, increase energy, boost circulation, induce a deep state of relaxation, relieve stress, eliminate toxins, stimulate the central nervous system, serve as an analgesic to ameliorate migraines, clean up urinary tract conditions, speed recovery after injury or surgery, help relieve sleep disorders, reduces depression, and relieve pain. Side effects of various cancer treatments can be eased, as well and pre-natal and post-partum discomfort may be moderated.
Reflexology (.5 hr. $50.00 1.0 hr. $100)
An ancient healing art. Pressure is applied using thumb, finger and hand to reflex zones in the feet corresponding to all glands, organs and systems of the body.
Chakra Balance ($50)
Chromatherapy (dynamic light) is used to balance the energy centers (Chakras) of the body, activating its healing properties.