Salvatore A. Farruggio, MD, FACS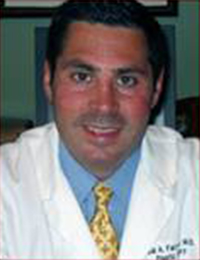 Dr. Farruggio graduated from Valhalla's New York Medical College in 1988, where he earned his Doctor of Medicine degree. Over the course of the following five years, he performed a General Surgery Residency at Valhalla's Westchester County Medical Center, ultimately completing his plastic surgery training at the University of Oklahoma and his plastic surgery fellowship at New York City's Lenox Hospital.
Dr. Farruggio is certified by the American Board of Plastic Surgery and is trained in all aspects of plastic surgery. He specializes in body contouring procedures including, abdomnioplasty, breast augmentation and liposuction. He is a member of the American Medical Association, an active member of the American Society of Plastic Surgery and a fellow of the American College of Surgeons. Dr. Farruggio has also been a member of the FDA Silicone Adjunct Study. As part of our team, he is a consulting physician providing ElixirSpa patients with sound guidance and insight towards achieving a natural, aesthetically realistic outcome for the procedures he performs within his scope of practice.